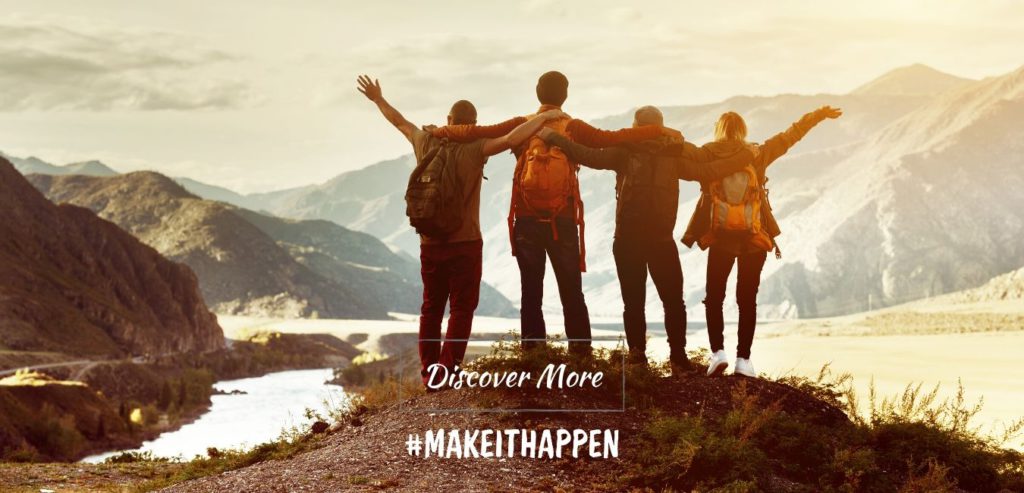 Ready for an adventure? Head out on a friends tour of a life time. Whatever the occasion we have got you covered.
Adventure can be perceived in different ways. Whether you are looking for a chill holiday at the beach, want to conquer a challenge together or want to go out to party – we have something is store for you.
Friends tours, gives you the opportunity to explore amazing destinations, both close to home and outside Europe, while enjoying the company of people you know.
Kraze Travel are registered as Travel Agents in Malta by the Malta Tourism Authority (MTA).
Click to choose your next adventure on a friends tour
Travel with your friends, and let us plan all details.
Travelling with friends is a great way to explore destinations with people you know. However, sometimes friends might have different opinions on where to go and what to do. On our friends tours, you can avoid this but allowing the planning to the experts. Our staff are experts in different areas and destinations and we can help plan all the little details to ensure you and your friend have the time of your life without any worry.
All you need to do is share your interests with us and leave us to plan your friends' tours, to adapt the trip of a lifetime with many bucket list experiences. We can also give you tips before the holiday to ensure you are ready to relax on your well-deserved break, all you'll need to do is pack your bags.
Let us take care of all the details. Just get your guys or gals together, and we'll ensure that you'll have an epic holiday!
Request more info about Friends' Travel