For those nature lovers, and its diverse tours in Bali, with its jungles, wild life, nature, beautiful waterfalls and breathtaking views. It should definitely be on everyone's bucket list!
With its perfect climate and relaxed atmosphere, this island is full of incredible beaches with its blue water and sandy beaches. With its different tours in Bali, it is one of the most popular islands where many tourists visit every year.
Bali is a place for all types of travellers, for those who seek nature, culture including some of the most popular temples, beaches and great food.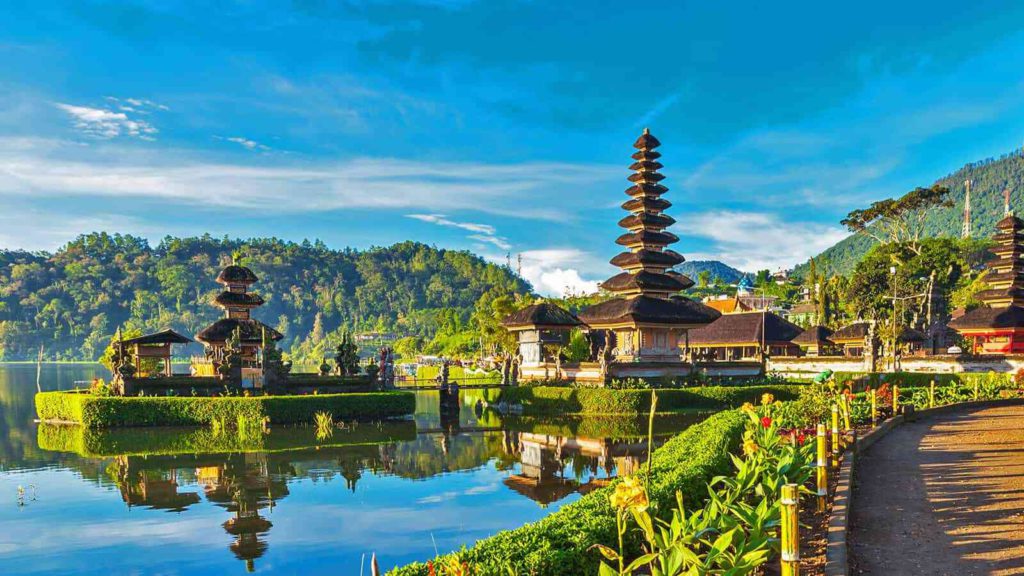 Visa
Maltese nationals who hold a Maltese passport can travel without a visa for up to a maximum of thirty (30) days. For more than thirty days, a visa is required. You can opt for a Visa Upon Arrival or obtain a visit visa.
It is important that your passport is valid for at least 6 months from the date of departure, otherwise, you will not be allowed to enter the country.
For those travellers who do not hold a Maltese passport, it is best to contact the embassy or consulate of that country to check whether you need to apply for a visa or not.
Time Zone
Central Indonesia Time – 8 hours ahead of Malta. (GMT+8)
Best time to go on Tours in Bali
Best time to visit Bali is in the summer months, mainly June, July and August as there is little rain and lots of sun. April, May and October are also good months to travel as it's still the dry season and slightly less humid.
The average daily temperature is 27°C and the lowest recorded temperature is 18°C. This may vary depending on which month you visit.
Vaccines
To check about vaccinations please see this link which will give you guidance as to what vaccines need to be taken. This also depends on the vaccinations already taken in the past.
You can contact Floriana Health Centre on 21 243 314 for more information about vaccinations. Please make sure to act on your vaccinations at least 3 months in advance.
Currency
The national currency is the Indonesian Rupiah – IDR. One Euro gives you around 17,142IDR.
Food
Balinese food has a variety of delicious dishes, whether it is street food or food from a local restaurant, they are both insanely delicious.
Street food in Bali is very cheap and diverse. The top recommended place for street food is in Sanur. They prepare different foods, which includes rice, chicken, mixed vegetables, coconut, spices and different types of chilli sauce to bring out a delicious taste.
Country Top things to do by interest
Any itinerary that is developed for a tour in Bali has is filled in with epic experiences for everyone.
Nature
The Indonesian Island has a mix of natural wonders. Ubud Tegallalang Rice Terrace fields are located in Tegallalang Village, famous for its terraced layout and beautiful scenes of rice paddies. It is one of the most touristic places in Ubud and is popular for its stunning panoramic photos and its Swing!
Bali has many waterfalls but Kanto Lampo Waterfalls is one of the most beautiful waterfalls in Bali. Hidden away in Bali's Jungle, this stunning waterfall is a peaceful escape. For the best view of Kanto Lampo you'll need to get into the river and is a great spot to take a photo. The best time to visit is during dry season between April and September as water levels in the river may get higher in monsoon season, and the waterfall may not be accessible.
Campuhan Ridge walk is another popular place to visit for a beautiful nature walk. An absolute must see when visiting Ubud. The walk isn't very long, you can do this in a couple of hours, it's about two kilometers each way. The walkway will take you through rice fields and palm trees. The best time of day to do this walk is at sunrise to avoid larger crowds and enjoy the peace and tranquility of this location.
Beaches, Swimming & Relaxing
It is recommended to visit Gili Islands as one of the tours in Bali for an unforgettable tropical paradise experience. The three Gili Islands, Gili Air, Gili Meno and Gili Trawangan each offer something different. All islands are covered with white sandy beaches and crystal -clear waters and some of the best snorkeling and diving areas. You can get to Gili islands by fast boat from Padang Bai, Serangan or Sanur jetty.
Gili Trawangan is one of the most visited Islands and the biggest out of the 3. It has a reputation of being the 'Party Island' amongst world travelers. It has a laid-back feel and the best island for scuba diving.
Kuta beach on Lombok Island, is a hidden gem, with its white sandy beaches, excellent view and peace and quiet, this beach is a nice place to enjoy nature and swim in the crystal- clear sea. Kuta beach offers a variety of beach activities such as snorkeling, surfing or simply sit on the beach to tan and watch the sunset!
For some relaxation, Batur hot springs offers you a breathtaking view of Mount Batur which you can see right in front of you. These beautiful hot springs give you a unique experience with its stunning landscape and warm baths.
Nature & trekking
Tours in Bali will be incomplete without one of the best hiking experiences in Bali – Mount Batur. The hike starts before sunrise and is about 2 hours long and is a steep hard walk to get to the top of the volcano. When you get to the top you will experience the most outstanding views and enjoy the spectacular sunrise and enjoy breakfast with a sight. The gorgeous view and mesmerizing pics are worth every step you take!
Wildlife & Safaris
Monkey Forest, situated in Ubud, is a nature reserve with several wild monkeys which you can feed and watch them roam around the forest. It is important that when having food on you, you actually give it to the monkey's as they will climb all over you till they get it and can get quite aggressive!
One of the number one tours in Bali is to see the wild dolphins in Lovina by boat. The boat leaves early in the morning prior to sunrise and heads out in the middle of the ocean, waiting for dolphins to be spotted. It is truly an amazing experience as you can enjoy the spectacular sunrise from the boat.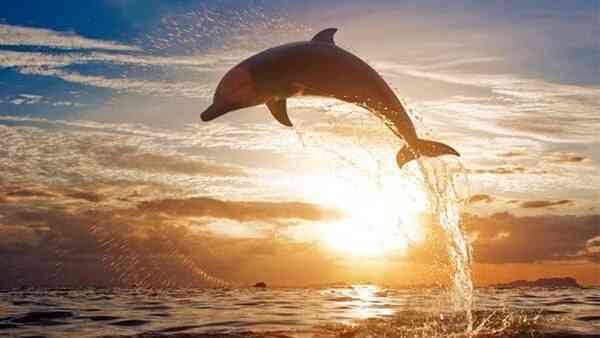 Sightseeing
There are different temples in Bali, some are Hindu temples and other Buddhist temples. Some of the most popular temples are Tanah Lot Temple and Uluwatu Temple.
Tanah lot temple is commonly referred to ''temple of the rock'' meaning small island floating on the sea. Inside the temple there are tiered shrines that follow the fundamental elements of Balinese design.
Uluwatu temple is considered to be one of Bali's spiritual pillars. This temple shares sunset backdrops and no doubt has a spectacular setting since it sits at the edge of a cliff overlooking the waves of the Indian ocean.
Ulun Danu Beratan temple, is another popular temple. This temple is popular is it floats on the lake Bratan. You can walk along the temple grounds and enjoy the outstanding beauty around. Fishing is popular along the lake's edge too.
Bali twin lake view is another most visited sightseeing destination as part of many tours in Bali. This is an edge with an incredible point overlooking Bali's most spectacular view with two beautiful lakes next to each other, hence the name twin.
Shopping
One of the best street markets in Bali is in Ubud. It's a beautiful, colourful market and here you can buy a variety of things at a cheap price. It is famous for its fashion items, jewellery, art and hand crafts. It is expected and ok to haggle at street markets. In Ubud, one can find high end shops such as Billabong and O'Neill. There is something to fit everyone's budget.
Adrenaline
Some activities in Bali include Quad biking, white water rafting and swinging over the rice terraces.
Quad biking, is a great way to enjoy an off-road adventure while exploring Bali through rice terraces, rain forest and crossing jungles.
White water rafting is a fun and adventurous activity and is situated in Ayung River. You can see the stunning waterfalls and rainforests as you raft through the river and enjoy the adrenaline rush of the rapids.
The swing over the rice terraces is a unique and fun experience and definitely one of the most photographed Insta perfect areas in Bali.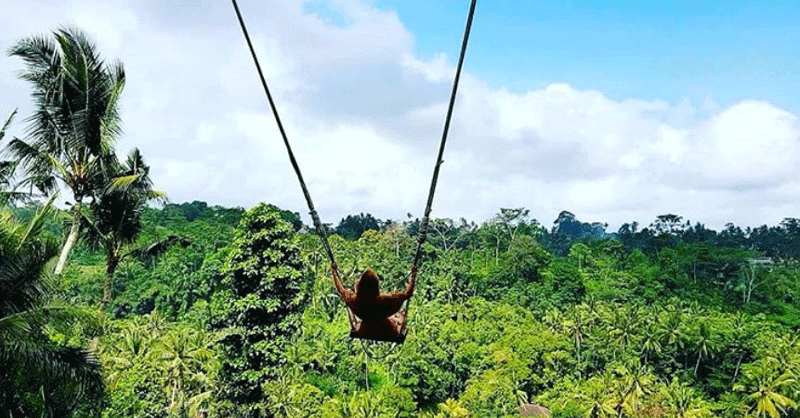 Local Living Experiences
Coffee tasting is one of the many local living experiences one can do in Bali. Luwak is the most special coffee available. This coffee is collected and made from the droppings of the cat-like animal. Coffee beans are roasted to provide an intense aroma and is of very high standard and expensive.
Culture
Balinese Culture is a mix of Balinese Hindu – Buddhist religion. You may find many temples in Bali both Buddhist and Hindu. Just an island away on the other hand, in Lombok they have a Muslim culture. It is more known for its mosques. Culture in Indonesia is very diverse.
Cuisine
Some traditional Balinese food is the Satay also known as the 'sate lilit'. It is a favorite food served on the streets which is made with minced pork, fish, chicken or beef and wrapped around a flat skewer. Another popular food is' Babi Guling' which is roast pig. This is usually cooked with different spices and stuffed.
The Balinese cuisine includes a choice of minced meat, roast duck, Satay, roast pig served together with rice and mixed vegetables.
Children Theme Parks
Waterbom park is a fun family orientated park, full of different water slides for all ages and pools. It's a tropical garden themed park with many great rides and attractions. For those thrill seekers, there are rides which include 'Fast n Fierce' and 'Twin Racers' to definitely get your adrenaline going!
For a family holiday with children one should also take into consideration to stay at Mara river resort which is a wild life themed lodge in which children would enjoy the wild life show and safaris one can do here as well as get up close and personal with the animals in their zoo.