If you are a city person then Tours in UAE, Duabi definitely tickle your fancy. However, Dubai is so much more than just the city. Its a magical one where anything is possible and where dreams come true. Below is all the information needed to know for your tours in Dubai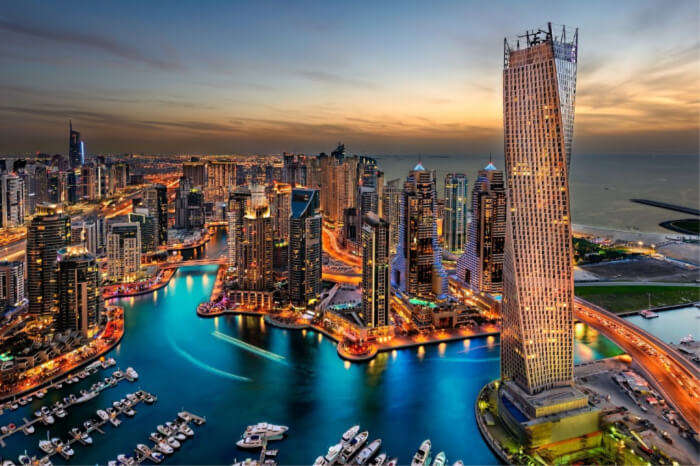 Visa
Travellers can find information about visa requirements here.
Most nationalities can get a free visa on arrival.
Time Zone
UAE are 2 hours ahead of Malta with GMT+4.
Climate/ Temperatures
The climate and temperatures of UAE are pretty warm and hot. In fact, the lowest temperature in January is 24 degrees Celsius with a low at night time of 16. In summer it is scorching hot with temperatures exceeding 43 degrees Celsius.
This means that the best time to visit the country is from autumn to spring from around November to April. Summer is way too hot but should you visit you would be able to base your trip more at the beach and in air-conditioned malls.
Vaccinations
For the recommended vaccines you should have while travelling to UAE you can see the health link here.
Currency
The currency used is UAE Dirham and 1 euro is equivalent to around 4.26.
Food
Food in UAE is traditional Arabic cuisine and shares similarities with the neighbouring countries and is influenced a little by Asian countries. Meat, fish and rice are the country's staple dishes. Since they are Muslim, pork is not found on menus. Lamb is a popular dish.
UAE have many high-end restaurants, Michelin star ones, underwater ones as well as local ones.
Country Top things to do by interest
Nature & trekking
Wadi Munay at Ras Al Khaimah is a great short trek for beginners. This safe trek makes it perfect for the whole family including children.
Al Quadra Lakes in Dubai is a great area for bird watching with its many flamingos and bird species in the area. It is a great area to witness some nature away from the skyscrapers and great for a leisurely walk. There is also a 50km loop of you want to cycle around the lakes.
Sightseeing
No tours in Dubai are complete without seeing the list of famous iconic landmarks listed below.
Burj Al Arab is famous for being the highest building in the world with 160 story. One can visit the observation deck and witness Dubai from a birds-eye view.
The Dubai Fountain is a massive dancing fountain not to be missed especially at night when it light up. The Dubai Mall is also a landmark found in front of Burj Khalifa, known for its extensive shopping complex with an aquarium inside.
Burj al Arab is a luxury 5-star hotel with a posh underwater dining experience.
Shopping
Shopping in UAE definitely reminds us of Dubai. It's not only amazing, not only because of the many gigantic malls where you can be spoilt for choice but also because its duty-free. From Dubai Mall to Emirates Mall being the most famous and many other ones, you can shop till you drop.
For more local shopping experience or gold and spices, you can visit the souk in the old part of the city.
Adrenaline
No tours in Dubai are complete without a little fun and adventure.
Wadi Showka at Ras Al Khaimah. This 3km of fun and exciting canyoning activity is suitable for most fitness levels. It involves swimming and hiking and it's a great way to be away from the city.
Skydiving over Palm Jumeriah is definitely the best adrenaline adventure you can do in Dubai. Jumping at 4000m at a speed of 220km/hour gives you the best birds-eye view of Palm Jumeriah.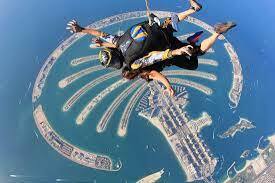 Swimming with sharks is definitely an adrenaline experience for any junkie who has it on his bucket list. This is possible at the Dubai Aquarium.
A great adrenaline experience while enjoying the local scenery is a great buggy ride over the sand dunes that this country has to offer.
Culture
UAE's culture is based on an Arabian one. Their religion of Islam is definitely a big influence on their music, attire, cuisine and lifestyle.
Children Theme Parks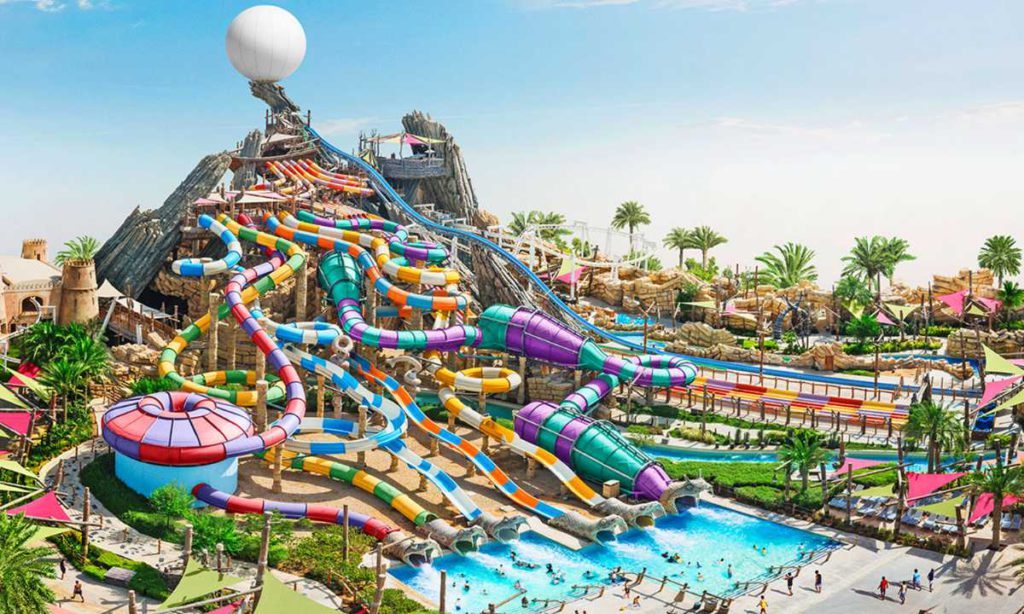 Going on Tours in Dubai with kids is just perfect. Dubai is the capital for children theme parks in UAE. There are many amazement parks and water parks for all ages. From Wadi Wadi and Aquaventure waterparks, from IMG world of adventure to Legoland and so many more, it's definitely a child's dream.