Dubai might not be natural at all, but it's definitely a city that will impress you. It is unlike anywhere you have seen with its majestic architecture, it definitely makes a great adventure for a private friends holiday in Dubai. One can go on many tours in Dubai but here is a quick 3-day getaway or perhaps a layover on your way back home from somewhere else!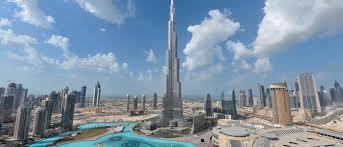 Here is a 3-day itinerary for a great or layover on your friends holiday in Dubai.
Day 1 – Welcome to Dubai
Welcome to Dubai. A great start in the morning is to catch the monorail through the Palm to Atlantis hotel. Take a glimpse of the palm structure from the monorail. A few km further up from the monorail station there is the Madinat which is nice to visit with its modern souk. Burj Al Arab is next to it and makes an ideal photo stop for your insta perfect pic.
In the afternoon you can enjoy shopping at the Dubai Mall making it an ideal location for your private friends holiday in Dubai. Here you can experience the aquarium, with its big display in the mall let alone what awaits inside.
Go out from gate 6 of the Dubai Mall to get to the dancing fountain. Here you can see the iconic Burj Khalifa lit up at night and watch a different show of the fountain every 30 minutes. Enjoy a great dinner at the many restaurants that surround the fountain.
Day 2 – Explore Magical Dubai
In the morning you can enjoy a swim at JBR/Marina beach. Marina beach is lovely, with beautiful restaurants and a very organized area which would make the day easy for you to relax.
In the afternoon visit, the marina has a nice stroll here, walk over to marina beach and cross the bridge to blue water island where the new Ain Dubai is. Marina mall is in this area too here if you want to have a look around.
You can end the beautiful day, with a cruise boat around the marina with dinner to enjoy the sparkling towers reflecting in the bay.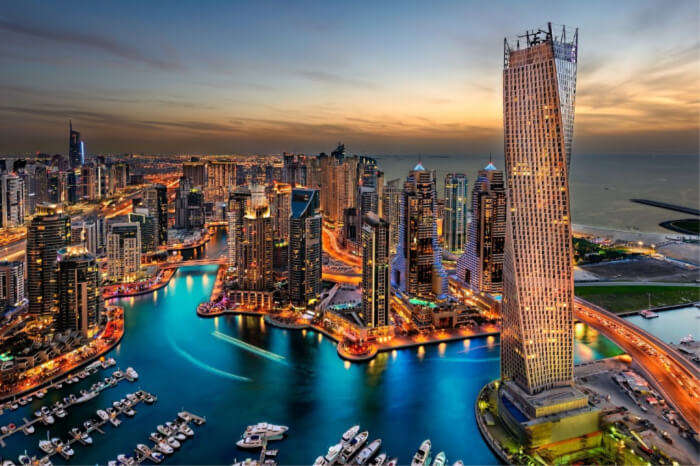 Day 3 – The old part of Dubai
Start off your day with la Mer beach. Its industrial architecture, hip restaurants and shops and beach with the city skyline backdrop is definitely worth a stop.
Visit the old City of Dubai, get lost in the narrow winding roads of the souk. The souk is well organized with different sections according to what's being sold. There is the gold souk and spice souk in different sections and you can do many shopping here. Don't forget to go down to the creek to witness the boats crossing and perhaps take a scenic ride.
In the afternoon visit Miracle Garden. No private friends holiday in Duabi is complete without a visit to these beautiful gardens. With their different characters and landscaping, you can spend at least 2 hours here. The good news is that it's close to the Global Village which is only 12 minutes by car.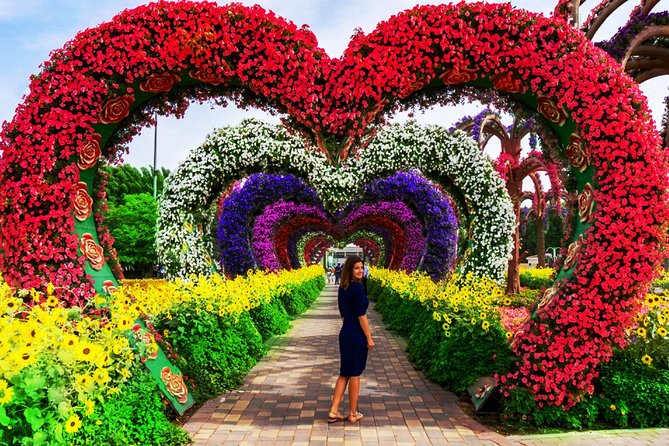 So in the evening, we'll visit the Global Village (leave 3-4 hours). It is best visited after sunset around 6 to see the beautiful lighting the park has to offer. It has different countries in one area offering different entertainment, food and shopping goods local to that specific country. Also, you can enjoy the Luna Park here. Making it an ideal entertainment area for a great private friends holiday in Dubai.
Dubai will definitely leave you mesmerised. A short getaway is definitely not enough so for more on how to spend extra days get in touch with us.