The Greek Islands are spectacular and perfect for a private couples holiday to unwind and relax while cruising around. Tours in Greece are ideal when going on a cruise since the country has many islands to offer. A 7-night cruise on board the Odyssey of the Seas which is the newest ship of the fleet for Royal Caribbean.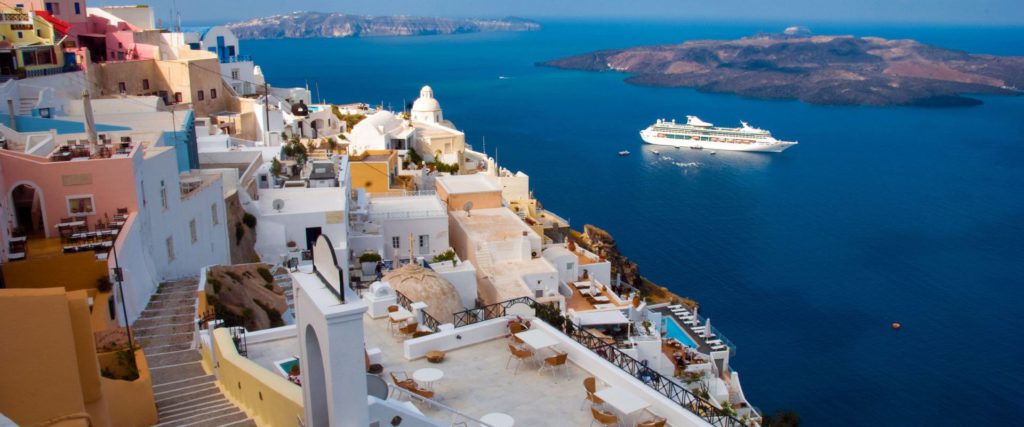 Here is an 8 day itinerary for a couples cruise in the Greek Islands:
Day 1: All aboard
Early flight to Rome Fiumicino Airport. The Air Malta flight departs Malta International Airport at 07:00Hrs, and will get you in Rome Fiumicino Airport at 09:00Hrs. Upon Arrival you will be transferred immediately to Civitavecchia to board the Odyssey of the Seas. The ship will depart Civitavecchia at 1700hrs. Once on board you will need to check in, once this is done and you will be able to see yourself to your designated cabin, you will hear announcements to attend the FIRE DRILL, which is obligatory, once this is over and done with start getting familiar with the surroundings of the cruise ship. You will be given every day a detailed programme of the activities which will take place throughout the day. Like this you will know what is happening and plan ahead.
Day 2: Cruise and unwind
This day is spent on sea, cruising to reach the first port of call. Therefore during this day, you will have plenty of time explore on board activities, such as the Gravity Defying Fun, The Bumping Cars, the Flowrider or The Glow in the dark laser Tag. You and your family will definitely find some things which are suitable for everyone. Or you just want to grab a sun lounger and soak in the sun drinking a Pina Colada while your kids are being entertained at the Adventure Ocean club. The food on board never stops, a variety of restaurants you can choose, from Sushi, Chop Grille to Pizzas, you will surely have time to try each and everyone. The evening entertainment is a must, from spectacular theatre shows, disco dance to dance classes.
Day 3: Welcome to Santorini
Arrival in Santorini during the night. After breakfast, you will be able to get offshore. The cruise ship will not be able to dock here in Santorini however you will be able to use the Tender boat services which will be frequent. If you opt to take any ship excursions it is recommended to pre-book in advance, otherwise, you just go offshore at your leisure. Santorini is considered as one of the world's popular islands, known best for its sizzling scenery and whitewashed villages with steep rocky cliffs that ascend into turquoise seas. A picture-perfect island.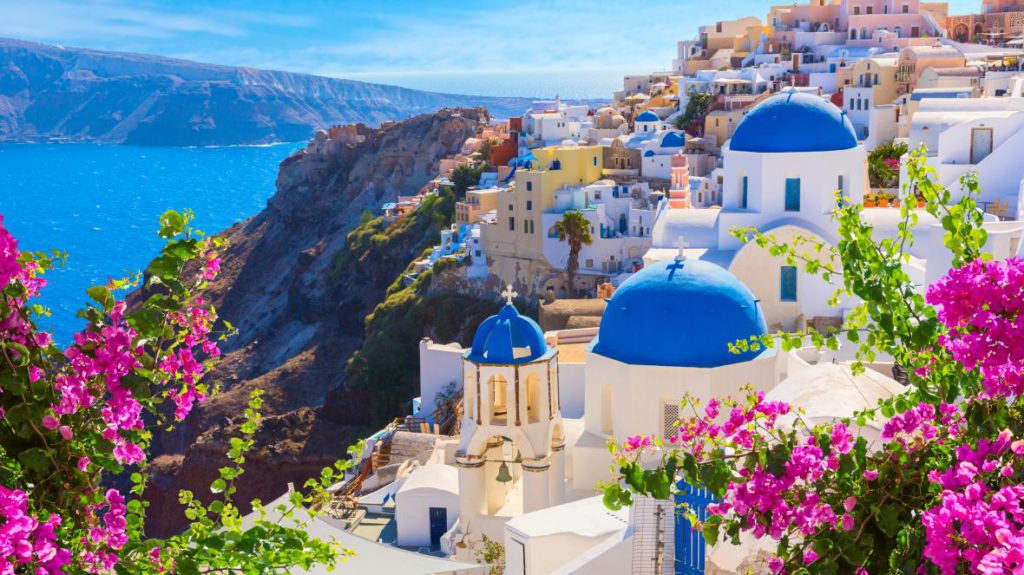 Day 4: Welcome to Mykonos
Arrival in Mykonos. This island is nestled in the heart of Greece's Cyclades archipelago, Mykonos pulses with irrepressible energy. With its powder white houses, sparkling blue waters. Pretty sure that while strolling around the pebbled narrow streets of Mykonos you will come across the Pelicans, the island's mascot, which run freely along the streets. Mykonos is ideal to get that souvenir to take back home and is also excellent for some shopping, with its small shops in every corner.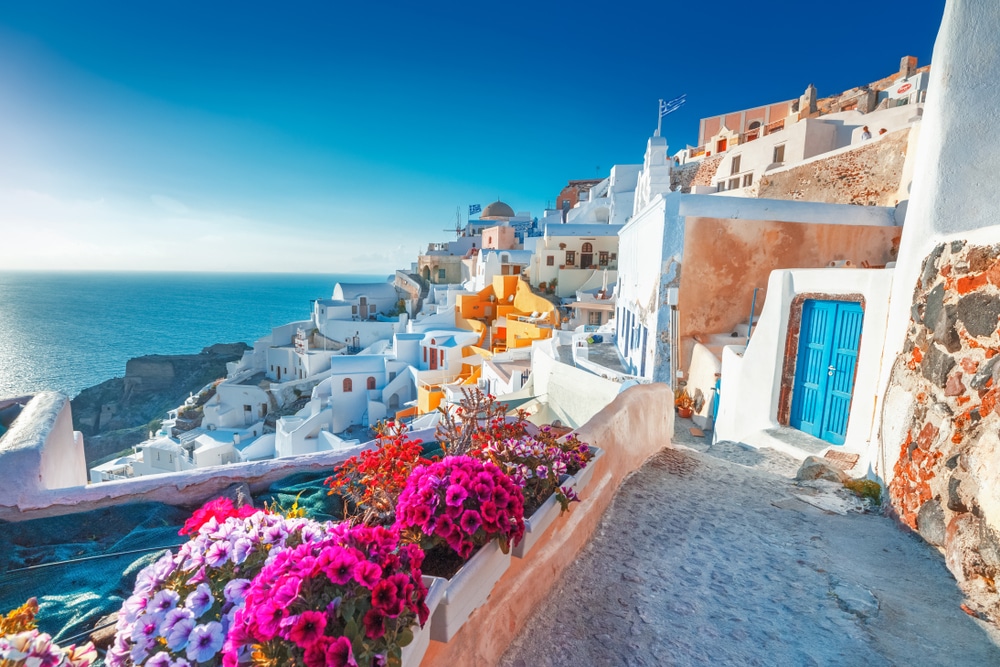 Day 5: Welcome to Athens
Arrival in Athens, The capital of Greece, offers a looking glass back in time into Greece's powerful ancient civilization. A bliss for the Art lovers and a heavenly place for those who are delighted by the ancient ruins, museums and tavernas of this picturesque town. Once again you may opt for a ship excursion, would take into consideration however if you will be travelling with small kids the length of each excursion offered, as to avoid any inconvenienced.
Day 6: Relax and cruise around
This day is also spent cruising. After three full days of roaming around the beautiful islands of Greece, you will have some time to relax and enjoy this amazing cruise ship. Pamper yourself with a visit to the parlour or simply lazy around.
Day 7: Welcome to Naples
Arrival in Naples. With a skyline defined by towering Mount Vesuvis, Naples is a bustling Italian city brimming with beauty. Experience its rich neoclassical architecture at sites like Gesu Nuovo Church, with its lavish interior adorned with detailed frescoes, statues and gold inlay.
Day 8: Farewell to a great couples cruise in the Greek Islands
Check out and disembark Cruise liner. You will than be transferred to Rome Fiumicino Airport for your return flight back to Malta. The flight leaves Rome Airport at 21:10hrs and will get you back in Malta at 22:35Hrs.
Pretty sure that you will not want to get off the boat, you had plenty of time to relax and just enjoy yourself. You will definitely remember this Couples Cruise in the Greek Islands.