Lake Garda is a beautiful place to visit on a friends holiday with lots of lovely towns surrounding the lake. It is a very popular holiday destination in Northern Italy. Tours in Italy are ideal and for those who would love some adrenaline and fun, Gardaland park is only 1 hour away by car.
There are spectacular sights and many tours in Lake Garda that are worth visiting, such as a boat trip in Sirmione, and is well worth the time and visit to Limone and Reva del Garda are also recommended.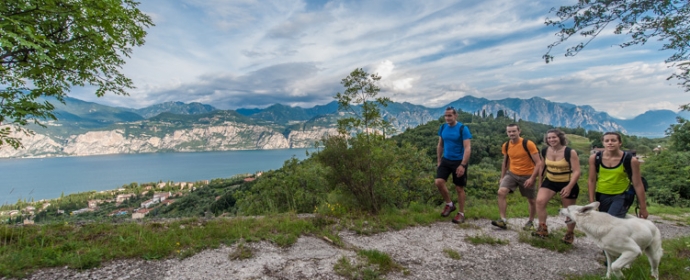 A 5 day itinerary for a self-drive friends holiday in Lake Garda;
Day 1: Welcome to Lake Garda
Arrival at Verona Airport from Malta International airport with Volotea Airlines. You can also fly to Bergamo or Venice with Ryan Air depending on flight timings and preferred airport.
On arrival at Verona airport, transfer to your hotel in Peschiera del Garda. You can also rent a car for your whole stay with Avis car rentals.
Check-in at your hotel at Bella Peschiera 3 star hotel.
In the late afternoon, drive to Lake Garda by bus or taxi or with your rented car and stop to see the most beautiful surroundings.
Amongst many tours in Lake Garda, you may want to take the boat trip from Perchiera del Garda and visit Sirmione. Enjoy a boat tour of Sirmione at sunset.
In the evening enjoy a beautiful walk by the promenade and stop for a delicious Italian dinner in one of the restaurants.
Day 2: Verona and Monte Baldo
fter breakfast, enjoy a nice drive to Verona which take approximately 30 minutes by car or book a train to Verona which takes 15 minutes.
Start the day by enjoying this gorgeous city and roam around the streets in Verona. Explore the streets of Verona by walk without the stress of planning.
Visit some of Verona's top landmarks and historic neighbourhoods, including Juliet's house. Enjoy lunch at one of the outside cafes in one of the piazzas in Verona.
After you can drive, or catch a bus or taxi from Verona to take you to Monte Baldo. Spent the rest of the day at Monte Baldo. Take the car and enjoy the spectacular views of Lake Garda beneath you.
Once at the top you can explore and trek along the different trails and different levels or simply walk through the meadows and panoramic trails.
For those you love some extra adrenaline, some of the activities include mountain biking and paragliding. Drive back to Peschiera del Garda which takes approximately 20minutes.
Day 3: Gardaland Park
After breakfast, transfer to Gardaland park and enjoy the day on some exciting roller coasters and the many adventure attractions there are suitable for all ages.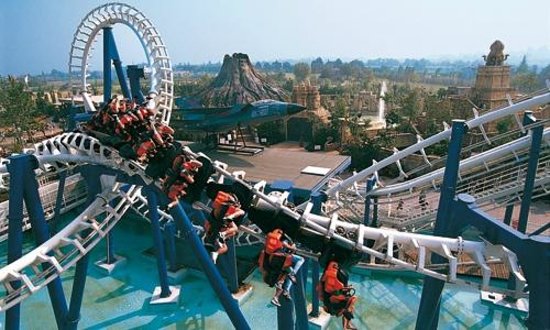 Explore the sea life aquarium at Gardaland park with over 200,000 creatures and one of the biggest aquariums in Europe.
In the evening, you can enjoy a medieval-style dinner and a spectacular show at the Medieval Times restaurant just next door to Gardaland park. It is a must-see for a great experience!
Day 4: Gardaland Park and Caneva Park
After breakfast, drive to Gardaland park to explore half the day on more rollercoaster rides, boat rides or take a slower ride on an old-fashioned carousel.
You can enjoy a lunch at Gardaland park in one of their restaurants, kiosks or fast food outlets.
Later in the afternoon, you walk or drive to Caneva water park and enjoy a fun day with various waterslides, and pools.
Caneva water park opens depending on the season.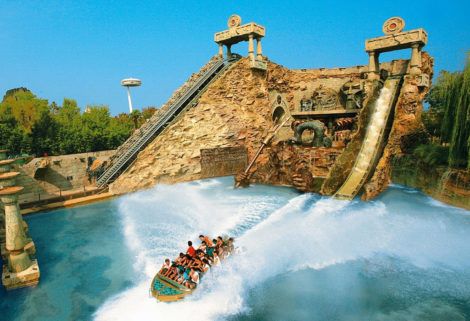 Day 5: Farewell to a great Lake Garda holiday
After breakfast, Transfer to the airport of Verona or any other airport according to flight booked. If you have rented a car, drop off the car at the rental station.
The above five – day itinerary is an ideal holiday for friends.
It is a fun full-filled trip with lots of beautiful places that one must visit as well as some fun activities for all to enjoy. The best time to visit is in the Summer months, so all parks will be open.