If you are looking for a stress – free escape, a place where you can relax and enjoy the beautiful sea, the Maldives are a must. It is a spectacular place for those who love the sea and want to experience the stunning white – sandy beaches and amazing underwater world. Alongside many different tours in the Maldives, there are some of the most beautiful resorts where you can enjoy time with your family or a getaway on a romantic honeymoon.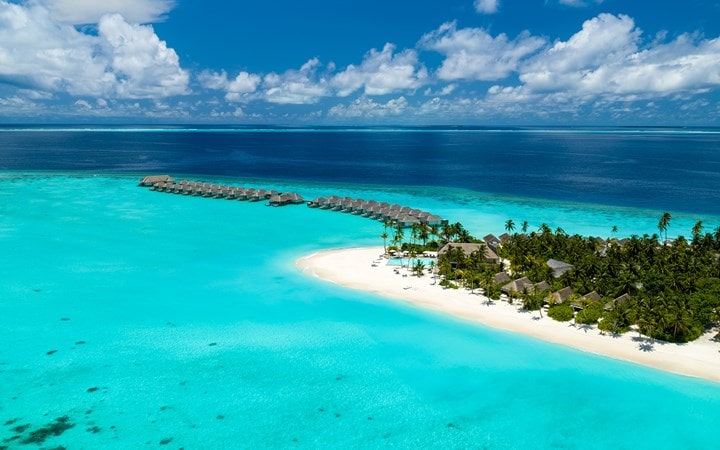 Visa
For Maltese nationals, Visa is done upon arrival. It is important that you hold at least a 6 month valid passport. For travellers that do not hold a Maltese passport, it is suggested to check with the embassy or consulate of that Country for your nationality.
Time Zone
Maldives Time- Maldives is 4 hours ahead of Malta.
Best time to go on Tours in the Maldives
The Maldives promise hot and sunny conditions with steady temperatures of between 28°C and 32°C. There are two seasons, the dry and the wet season.
The dry season and hence the peak season run from November to April. This is the driest time of year with no rain, hence resort prices tend to be at their peak due to the idyllic conditions for the perfect honeymoon or holiday.
On the other hand the low season, known as the rainy season, is between May and October. During this time there is higher risk of rain, however rainstorms tend to be short and once it passes they, leave clear blue skies. The peak rainfall month is typically in June.
Vaccines
This link gives information about the vaccinations that are needed to travel to the Maldives.
Locally one can get in touch with the Floriana Health Centre on 21 243 314 to check on what vaccinations they need to take. This is something personal and depends on what injections you have taken before. Please make sure to act on your vaccinations at least 3 months in advance.
Currency
The currency in Maldives is the Maldivian Rufiyaa – MVR. 1 Euro is equivalent to 16.75 MVR
Food
Maldivian food is one of the most delicious food, because it is fresh, light and full of spices. Being a country surrounded by the Indian Ocean most dishes include fish, as well as rice and also coconut.
Some of Maldivian traditional food includes, Banbukeylu harissa, a curry of steamed breadfruit, chilli, onion and coconut. Hedhikaa, which is a typical snack such as samosas. Kavaabu is deep – fried treats made from rice, tuna, coconut and lentils
In Male, street food is also offered which tends to be freshly caught fish.
Country Top things to do by interest
Nature
You will not find jungles, forests or mountains. Nature in the Maldives means beautiful blue oceans and white sandy beaches. There are over 2,000 species of fish found in the crystal- blue waters. There are mantra rays, stingrays and eagle rays as well as other kinds of underwater creatures.
Beaches, Swimming & Relaxing
Visiting the Maldives is a dream destination, however it can fit anyone's budget depending on where you go.
Local islands are usually cheaper as these islands have special Muslim rules that must be followed. One of the main rules is that no alcohol can be consumed here, and they tend to have specific beaches in which bikinis are allowed to be worn.
Resort Islands have no rules, however are more expensive. But they offer a variety of alcoholic drinks and have no rules or restrictions.
For those beach lovers, the Maldives are the perfect destination you can go to. You can swim, snorkel, try scuba diving or make use of any of the activities the resorts have to offer to ensure you a great time on some of the most memorable tours in the Maldives.
For some relaxation you can make use of the spa or just enjoy the day on the beach sun kissing the sun!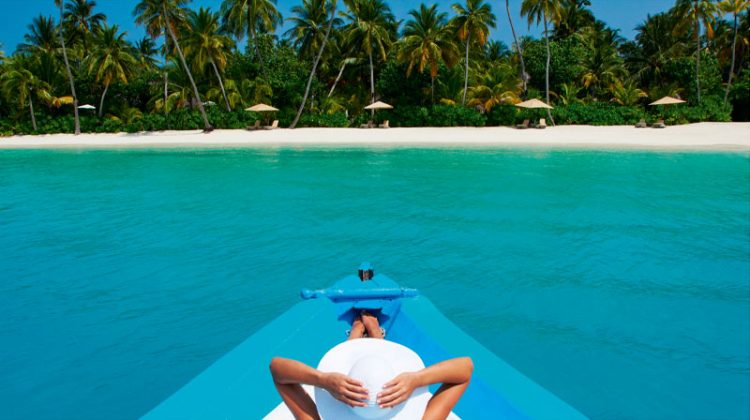 Wildlife
Marine wildlife has a lot to offer here in the Maldives. There are a lot of different species of fish underwater such as manta rays, stingrays, whale sharks, dolphins, sharks and turtles. Snorkeling tours in the Maldives are a must to be able to encounter and come up close and personal with these marine wildlife. The most beautiful and colourful coral reefs can be found.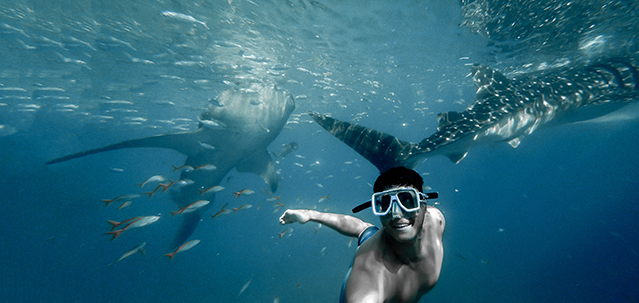 Sightseeing
Island hopping is the one and only sightseeing activity you can do here in the Maldives and it is an essential way of discovering the islands. You can island hop from one island to another by ferry.
Adrenaline
This island has a lot of watersports to offer such as wakeboarding, flyboarding, scuba diving and jet skiing.
Amongst many tours in the Maldives, scuba diving is one of the popular top things to do when it comes to an unforgettable under water experience because of its multiple scuba diving sites, coral reefs and amazing marine wildlife you will see along the way!
Culture
Being in the Indian Ocean, the Maldivian culture is influenced by the Indians, Sri Lankan, Malaysian, Arab, Persian, Indonesian and also the African, giving it a nice mix of different cultures.
Cuisine
Maldivian Cuisine is based on three main ingredients namely coconut, fish and starches containing Grains and vegetables.
A main meal will include rice or roshi or both, soups, curries, vegetables and spicy sauces. The typical dish is garudia, a delicious soup made from dried and smoked fish, and its often eaten with rice, lime and chilli.