The landlocked Southeast Asian country is a trekkers paradise. With its sacred temples and world heritage sites, shiny snowcapped mountain ranges, stunning views, delicious cuisine and happy helpful people, tours in Nepal should definitely be in your bucket list.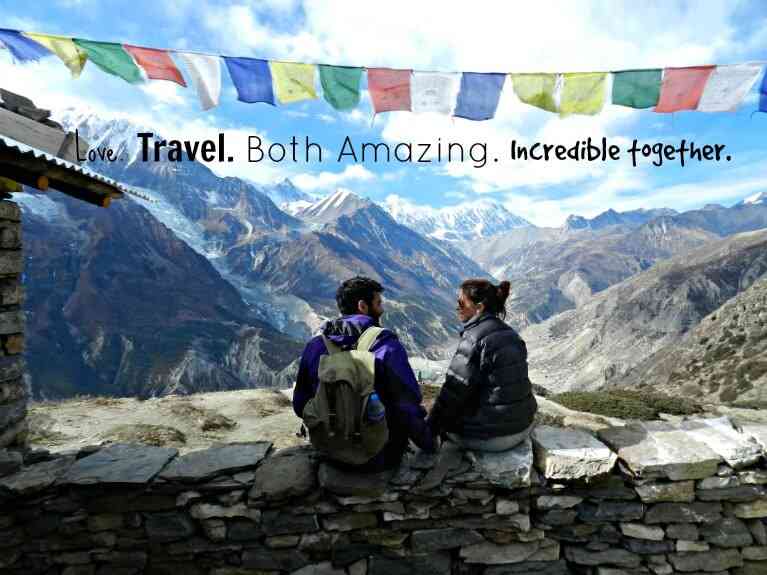 Visa
For Maltese citizens, the VISA in Nepal can be obtained on arrival, and for up to 15 days, is costs $25. If you do not hold a Maltese passport, kindly check visa requirements. In order to avoid long queues and unnecessary problems, a complete Online Visa Application form to the Immigration Authority of Nepal must be submitted not more than 12 days before arrival. To do that, here are few things you need to prepare, including a valid passport at least 6 months valid, a recent digital photograph, a detailed permanent residence address and detailed address in Nepal
Time Zone
The time zone in Nepal is GMT+5:45.
Best time to go on Tour in Nepal
Nepal is most famous for its mountain ranges and hence the best time to go on tours in Nepal would be during the trekking season. The peak season for trekking tours in Nepal is October to November which the spring season March to May is also a good time, both experiencing least rainfall and favorable temperatures for trekking.
Vaccines
If you have never been outside Europe you definitely need to take vaccinations to visit Nepal. If you have taken vaccinations before contact the Floriana Immunization center to ensure you are up to date with the ones required for this country. For more information, you can also have a look at this website; https://wwwnc.cdc.gov/travel/destinations/traveler/none/nepal
Currency
Nepal use their national currency the Nepalese Rupiah, approximately 133 NR is equivalent is 1 Euro.
Food
Food in Nepal is mostly based on their staples of rice and legumes. Nepali cuisine can easily be vegetarian however their staples are also served with chicken and meat.
Country Top things to do by interest
Nature
Nepal is all about nature due to its orld-renowned Himalayan mountain ranges. Nepal's nature offer spectacular views with snowcapped mountains a sight to be on everyone's bucket list.
Nature & trekking
Tours in Nepal is most famous for its trekking trails it offers. With Everest Base Camp trek being the most popular amongst tourist so that they can catch a glimpse of Mount Everest, the highest mountain peak in the world. The Trek to basecamp takes at least 12 days and is considered as a hard level trek.
A less touristic yet beautiful trek can be found in the Annapurna Himalayan range where the Annapurna circuit route can be done. This trekking trail can take from 7 days up to 21 days of trekking depending on where you start from. This is considered a hard trek with the highest altitude at the Thorong La Pass at 5416 meters in altitude.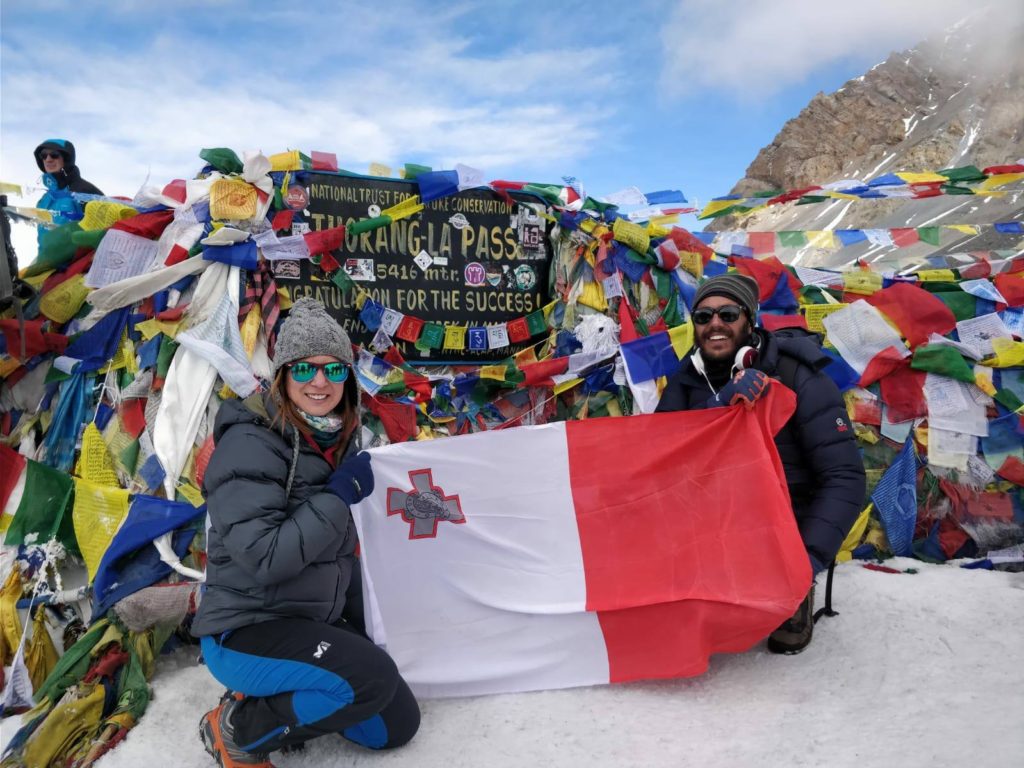 Wildlife & Safaris
Chitwan national park is a park where tours in Nepal who want to go on safaris can visit. Here one can get a change to catch the glimpse of their wildlife including rhinos, crocodiles, elephants, deer and tigers.
Sightseeing
Kathmandu is the capital city in Nepal and no tours in Nepal would be complete without sightseeing the capital city. It is important to visit four sites when in Kathmandu. In Kathmandu, you can visit Pashupatinath, the most famous and revered Hindu shrine in the country where the dead are cremated openly. Boudhanath is the largest Buddhist stupa in Nepal and Soyambhunath, which contains both Buddhist and Hindu shrines and symbolizes the religious harmony that exists in the country. This temple is also famously known as Monkey temples due to the numerous wild monkeys that inhabit the area. The historical Kathmandu Durbar Square where the old royal palace is at and is also a UNESCO world heritage site.
Shopping
Kathmandu and Pokhara are the best cities for shopping in Nepal. Both cities offer different stalls and markets and coluorful shops with plenty of hand made crafts, Nepalese souvenirs as well as any trekking gear required.
Adrenaline
If trekking tickles your fancy that climbing will definitely give you the adrenaline rush you like here in Nepal.
Other adrenaline activities you can do in Nepal are paragliding from Pokhara's famous Sarangkot site. Here you can check paragliding off the bucket list while gliding over Phewa Lake with a back drop of the Himalayas.
Another awesome adventure you can do while on tours in Nepal is to do white-water rafting from Pokhara on Trishuli River.
Local Living Experiences
If you trekking the Himalayas then you are automatically experiencing local living when sleeping in what they call tea houses with the local mountain people who open their doors to trekkers. It's beautiful to experience the simple life of the locals.
Culture
Nepalese culture is expressed through their music and dance, festivals craft and folklore and their religion which are mostly Hindu. One can find 125 distinct ethnic groups in Nepal all living in harmony together.
Cuisine
A Nepali favorite dish 'MOMO'. This world renowned dish is like steamed dumplings and can be filled with vegetables, chicken or lamb.
Dal Bhat is a typical Nepali set meal consisting of Rice, Lentil, Chicken, Vegetables and Pickle, used especially during trekking because it is well known for the high energy it contains.