Sicily, one of the greatest islands in the Mediterranean. Tours in Sicily are beautiful due to its endless landmarks of the Mediterranean, the appealing island of Sicily continues to enchant its travellers with its extraordinary variety of scenery and ethnic treasures.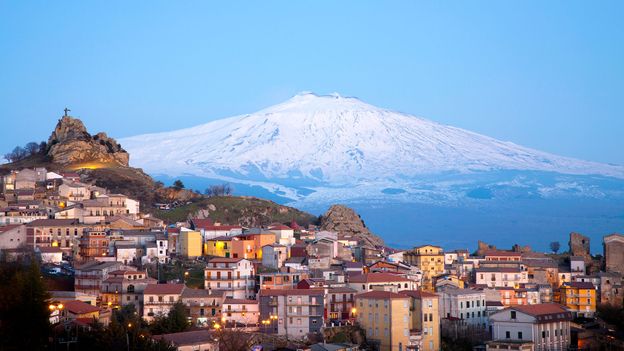 Visa
Sicily — Travelers who come from the Schengen countries do not need visas to enter Sicily. People outside the EU countries must visit this link to check. It is very important that visitors who need to have a visa must have their passports valid 3months beyond their stay.
Time Zone
Standard European Time (GMT+2).
Best time to on Tours to Sicily
The climate in Sicily is a typical Mediterranean one. Sicily has, rainy, cold and stormy winters and hot and bright summers making it the best time to go on tours in sicily during this time.
Vaccines
No particular vaccines are required for any EU resident, however it is recommended that you are up to date with your normal scheduled vaccines.
Any other people coming from outside the EU region please visit the below link to get more information
Currency
The Euro currency is used. All major credit cards are also accepted.
Food
Tours in Sicily can't be the best if not combined with their delicious food. Simple but delicious, including savory pastries such as the cannoli filled with fresh ricotta and pistachios to simple grilled fresh fish. All kinds of bread with a drizzle of locally produced olive oil, tender and juicy mozzarella, the famous salumi, such as the prosciutto or salami. No other words then mouth-watering feasts, every meal will be full of surprises. Limoncello is also a must.
One can also enjoy the Italian Agriturismo. Meeting the local farmers and experience the way they produce their fresh fruits and vegetables, milk and bread, their extra virgin oil, and why not try to have a lesson or two while enjoying this tranquil, serene atmosphere.
Country Top things to do by interest
Nature
The Gole di Tiberio is a small natural canyon where one can experience rafting and also trail walking. Or a visit to the Madonie Natural park, with its variety of plants and animal life. Also the Vendicari Nature Reserve where one can see the flamingos which flock here during spring. Pure nature at its best.
Beaches, Swimming & Relaxing
The clear blue waters of the Mediteranean. San Vito Lo Capo is one of the best beach destinations. Relax under the colorful umbrellas or snorkel into the crystal turquoise sea.
Nature & trekking
Mount Etna is the ideal place for hikers, gear up with your hiking boots and enjoy this mystic environment. You will be able to see the stunning beauty of the craters at the highest point of the mountain. The highest craters for the mountain are at 3300m, but if you do not intend to summit Mount Etna there are many easy to medium trails for avid hikers.
On the other hand, one can also be thrilled with an enchanting aquatic hike along the stunning lakes of the River Alcantara. This might be ideal to stay cool during summer, where one can dive in the ice cold water.
Sightseeing
Sicily is a gem full of history with breath taking views. Messina and its harbor, The Valley of Temples in Agrigento, with its archeological interest. The church Mosaics in Palermo. The extraordinary view from Toarmina, the hill top town with its beautiful narrow streets. Noto, Ragusa and Modica, a visit to these villages can be combined together. One can see their charming piazza and main street and narrow alleys.
Shopping
In Catania – from street markets, that one stop place for souvenirs, to the large shopping malls with all their famous brands and why not, the exclusive designer shopping at the Outlet Village. Shopping spree for those who love this, but still affordable for all.
Adrenaline
Enjoy the most insane and passionate for the adrenaline seekers. Skydiving from Malta in Sicily, paragliding, bungee jumping, ziplining, quad biking and so much more.  These activities will definitely spike up your adrenaline giving you that sensational feeling of being free with your heart racing and your body asking for more.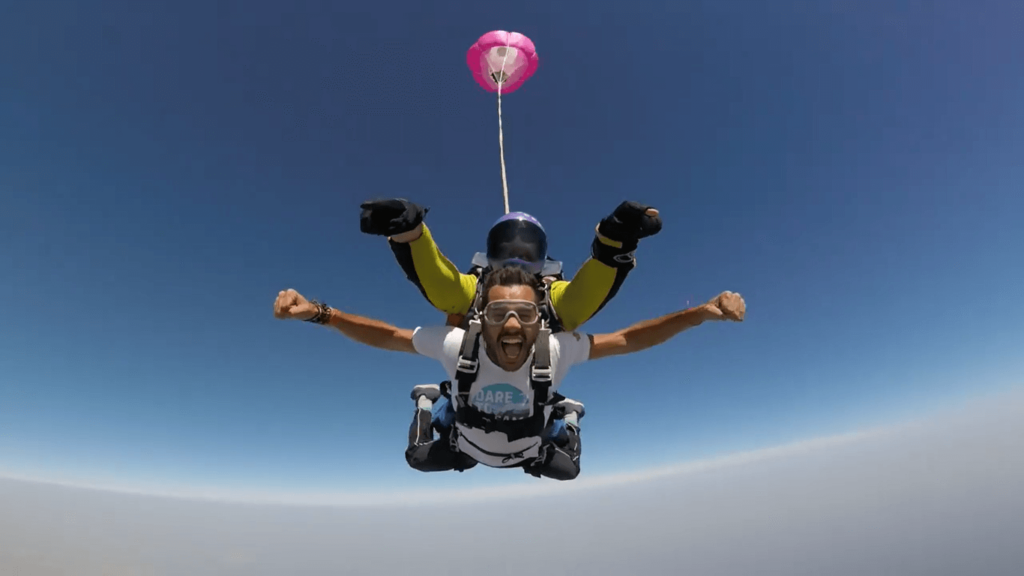 Culture
Typical Mediterranean culture with charming villages, where men enjoys the sun on the piazza benches or chat on wooden stools outside the bars, while the ladies wearing their apron, home cooking.
Cuisine
The food in Sicily is mouthwatering, the food originating from the sun and of the ocean which dominates any visitor's memory. It is a combination of vanquished traditions that were part of this island over the years, such as the Greeks, the Arabs and even the Spanish. Fresh fish and seafood are a major part of this, with a wide range of herbs and spice together with an abundance of pasta and bread. Combines exceptionally to make each dish zing with flavor.
Children Theme Parks
Etna land the place for family fun, including both theme park and aquapark where children can swim and play while parents soaking the sun. On the other hand one can also visit the Adventure Etna Park where children can climb trees and zip line like Tarzan from one tree to the other. A must for all families.