Introduction
Tours in Sri Lanka will always be on of our specials for both group and private travel tours. The tropical island of Sri Lanka is a beautiful place to visit with its outstanding natural beauty full of nature and wildlife with a wide range of animals and stunning beaches. Sri Lanka is definitely a must go to destination with its beautiful unique experiences and various tours in Sri Lanka that will leave you amazed with what this place has to offer.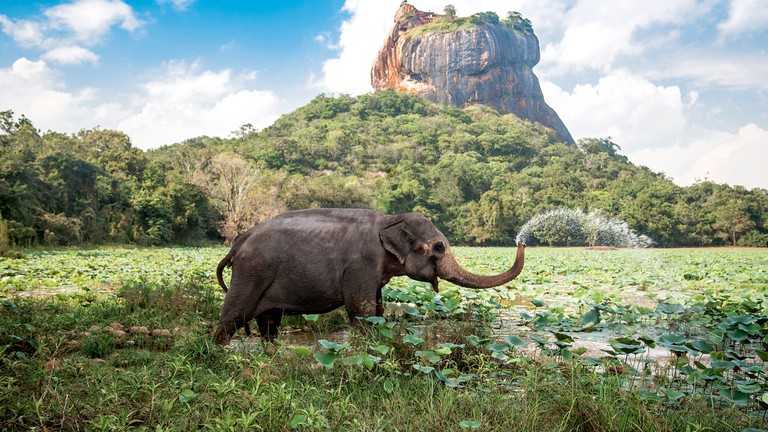 Visa
An eVisa, can be applied online for Maltese nationals and is valid for up to 30 days. http://www.eta.gov.lk/slvisa/
You can apply not more than 3 months before for your ETA. Your passport must be valid for 6 months or more from the date of departure.
For travellers that do not hold a Maltese passport, please check with the embassy or consulate to check about your nationality requirements.
Time Zone
India Standard Time- Sri Lanka has a time zone of (GMT+5:30)
Best time to go to Tours in Sri Lanka
Sri Lanka has two monsoon seasons making it an all year-round country to go to simply choosing the area where to visit in which season would be wise.
The best time to visit Central -South areas is between January to April, while the best time to visit Central – North areas is between July to September.
The temperature in Sri Lanka during the day is around 26.5 °C to 28.5 °C reaching its maximum in the hot Summer months to 36.9°C. In the evening the minimum temperature falls to around 11.4°C. Temperatures may vary depending on the season.
Vaccines
You can check from the link below the vaccinations that are needed to travel to Sri Lanka. Since it's a personal thing, this depends on the vaccines you have already taken.
The Floriana Health Centre who can be reached on 21 243 314, can give you more information. Vaccinations must be taken at least 3 months in advance.
Currency
The Sri Lankan currency is the Sri Lankan Rupee – LKR. 1 Euro is equal to approximately 209.29 LKR.
Food
The traditional Sri Lankan food consists of a boiled or steamed rice, chicken or fish curry, mixed vegetables, lentils and tropical fruits.
The most popular food in Sri Lanka includes rice and curry, they like to use a lot of spices to give food that extra spicy taste.
Some of the most common foods to try in Sri Lanka are chicken curries, sour fish curry, Coconut relish, 'Kottu' which is Sri Lanka's Hamburger and Wambatu moju which is an eggplant served with rice and curries.
Country Top things to do by interest
Nature
Sri Lanka is full of nature with numerous national parks. Some of the most popular national parks in Sri Lanka are Yala, Wilpattu, Minneriya, Horton Plains, Sinharaja Forest Reserve, Pigeon Island and Uduwalawe National Safari park.
Sri Lanka is famous for its numerous exotic wild animals, with its number of wild elephants, leopards and bird species.
Amongst many other tours in Sri Lanka, you may experience the most spectacular waterfalls and great wildlife attractions. Rathna Ella falls lies in Rathna Ella Village, Mahinyangana which is the highest fall in the Kandy region and one of the most beautiful waterfalls. One hour walk is required to get to it.
Mapakada lake is another touristic place which is an amazingly beautiful lake located in Mahiyanganaya. It is an ideal place to experience a lake and also for bird watching.
Beaches, Swimming & Relaxing
If you are travelling to Sri Lanka between June and September, you may want to go to Trincomalee beach in the north. Trincomalee beach has a lot to offer, be it a beach stay on the beautiful sandy beach, snorkeling in the crystal -clear water and whale watching across the bay. In this area, another great place to visit is Pigeon Island, and this place offers amazing snorkeling experiences where one can see the best of the coral reefs and get the chance to see several kinds of turtles and black tip sharks.
One of the most popular beaches in Sri Lanka is Mirissa beach. This is best to go during January to March. Its known for its great seafood restaurants, surfing and seasonal whale watching. Unawatuna beach not far from Mirissa area is another famous beach in Sri Lanka, and is popular with both tourists and the locals, especially for it palm tree swings.
Nature & trekking
One of the major attractions for trekking is the Knuckles Range Trek. This trek takes approximately t6 hours, however it can be shortened or lengthened to suit your preference.
It is an easy to moderate trek so it is also suitable for children who love the outdoors. It is a beautiful nature trail, with various sights to see along the way.
Other trekking and popular areas are Little Adams peak and Ella's Rock in Ella. Both have the most breathtaking views and these treks are categorized as easy treks.
If you want to see a beautiful sunrise, the best place to go is Pidurangala Rock in Dambulla. To get to Pidurangala rock it takes about a 30 to 40 – minute hike. It is an important place for Buddhists as this was first used as a Buddhist monastery.
Wildlife & Safaris
Yala National Park is one of the most famous park in Sri Lanka, yet the busiest. There is a substantial section of the park which is closed for visitors, but the accessible area has varied wildlife which includes elephants, forest bears, beautiful birdlife and leopards.
Amongst other tours in Sri Lanka, you can also visit Uduwalawe National park, another popular park in Sri Lanka. It is popular for it is one of the country's best places to spot wild elephants. The park also has monkeys, leopards, crocodiles, forest bears, deer and giant flying squirrels, as well as a magnificent birdlife.
Another beautiful park to visit is the Maduru Oya National Park. The specialty of the park is that you can find a lot of native endemic species both in form of animals as well as plants. The park also has ancients' ruins which is an important history of the country.
Sightseeing
There are various beautiful places to visit for sightseeing while on one of the Tours in Sri Lanka. One of the many places that is a popular touristic place is the Pinnalawa Elephant Orphanage. This village is a breeding ground and nursery for orphaned wild elephants and is one of the most photographed sites.
For an exceptional view, Sigiriya rock fortress in Dambulla which is known by the locals as the Eighth Wonder of the World. It is one of the most visited areas in Sri Lanka for sightseeing. It is surrounded by nature and gardens. It is accessible to get to the top of the rock by climbing around 1200 steps to the top of the rock.
Dambulla cave temple also known as the Golden temple of Dambulla, is a living Buddhist site with 5 cave. Each save has many Buddhas statues and wall murals.
Kandy has the best attractions for sightseeing in Sri Lanka, it is indeed worth a visit. The Sacred Tooth relic temple is one of the most visited. It is said to have a sacred tooth artefact of the Buddha. Another favorite place to visit in Kandy is the Royal Botanical Gardens, which is a beautiful garden with lots of flowers and amazing plants. This may vary depending on when you visit, a calming and perfect place to enjoy the day in the sun.
Jaffna is one the most beautiful towns located in the northern tip of Sri Lanka. It is definitely a must – see as there are many things to do and places to visit, including, Keerimalai Hot Springs, Naguleswaram temple, Dambakola Patuna Sangamitta temple and Murikandy Pillayar Shrine together with many other attractions.
Shopping
There are not many shops in Sri Lanka, and it is not known for its shopping, however there are a few markets and it is a perfect place to shop for wooden souvenirs.
Adrenaline
There is another must do while on tours in Sri Lanka, to take the train ride to Ella which is the World's most scenic train ride. The train ride is definitely one of the most spectacular and beautiful rides for its never-ending views including tea plantations, rice fields and endless mountain views. Many tourists take pictures hanging from the sides of the train for the most beautiful photos.
Another spot which is definitely fun and exciting for those who love adrenaline, is the ziplining in Ella, which is on the way to Little Adam's Peak and not very far from Ella Town. It is a must do in Ella to feel the beauty of the area while flying over the lush green valley.
Local Living Experiences
Some of the best local experiences in Sri Lanka is to visit the Vedda tribe were the aborigines of Sri Lanka live, also known as people of the forest.
Visiting a local tea factory and experiencing tea tasting is also an activity done as part of their local living.  Both of these experiences are included in our adventure trip to Sri Lanka.
Culture
The main religions of Sri Lanka, Buddhism and Hinduism, both have large influences on their cultural and social life.
Cuisine
The Sri Lankan Cuisine is mainly boiled or steamed rice, served with a curry of fish or chicken, along with other curries and mixed vegetables. The most popular food in Sri Lanka is Rice and curry.