Sri Lankan Adventure
A Natural Wonder Experience
⭐⭐⭐⭐⭐
This Adventure holiday in Sri Lanka will tick more items off your bucket-list than you could have imaged.
Sri Lanka nicknamed 'The pearl of the Indian Ocean', got its well-deserved nickname thanks to its crystal-clear seas, its flawless white sandy beaches, serene culture and its warmhearted locals.
Discover Sri Lanka by ticking off numerous bucket list experiences from the riding one of the world's most beautiful train rides to relaxing on its pristine sandy beaches.
A cherry on top to end this adventure would be to add the 3 extra days in the Maldives. We definitely suggest adding these three days if you are looking for a stress – free escape, a place where you can relax and enjoy the beautiful sea. It is a spectacular place for those who love the sea and want to experience the stunning white – sandy beaches and amazing underwater world. Alongside many different tours in the Maldives, there are some of the most beautiful resorts where you can enjoy time with your family, friends or loved one.
#MakeItHappen
13 Days + optional 3 for the Maldives
​​31st January – 14th February 2024 Sri Lanka only
31st January – 17th February 2024 Sri Lanka and Maldives
12 Days of Leave Required
Adventure & Relaxation
Snorkelling, trekking, rafting and relaxing
Physical Rating: 2/5
Accessible to moderately fit people
Small group
This is a small group experience. Maximum 19 persons only.
A Unique experience of a lifetime
They say 'seeing is believing' and this cannot be any more true to describe the teardrop-shaped island in the Indian ocean.
13 days full of vibrant experiences await you in this unforgettable experience!
Click below to discover the itinerary of this Adventure holiday in Sri Lanka.
The Experience
A taste of 'The pearl in the Indian Ocean'. During this trip, we will get to experience the amazing nature that Sri Lanka has to offer; including safari rides in National Parks to see the wild life, and the Elephant Orphanage – a place where wild animals are treated for injuries sustained whilst out in the wild.
We will also get to trek the internationally renowned treks within Sri Lanka, most notably Dambulla Pidurangala and Sigiriya Rock Fortress, and Little Adam's Peak.
Experiences of Fellow Travellers
Alexia Borg
Just came back from a memorable trip to Sri Lanka and Maldives. The activities in our itinerary were very well organised, a good mix of both adventure and relaxation and all accomodations were amazing.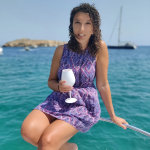 Benjamin Scerri
Went to srilanka & Maldives with kraze everything was very well organised! Group leader was a blast handling everything perfectly and giving us 24hrs good vibes
Days were action packed and made new friends with the same mentality !! Highly recommend.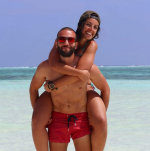 Rachel Camilleri
Incredible experience with Kraze Travel in Sri Lanka & Maldives, the team truly offers a full-service experience that gives you the opportunity to see and experience so much of what the country has to offer.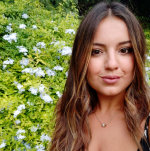 Access the Itinerary for this Adventure holiday in Sri Lanka
Discover the exquisite highlights that we'll be visiting during this trip, as we explain our planned activities, day by day.
​Just enter your details below to get access to the Itinerary for this trip: