People tend to visit Thailand for its stunning beaches and surrounding islands. There is no secret in saying that this country also offers the best parties ever, making tours in Thailand perfect for a friends holiday in Thailand. Everyone wants to have fun went on their holidays and out partying.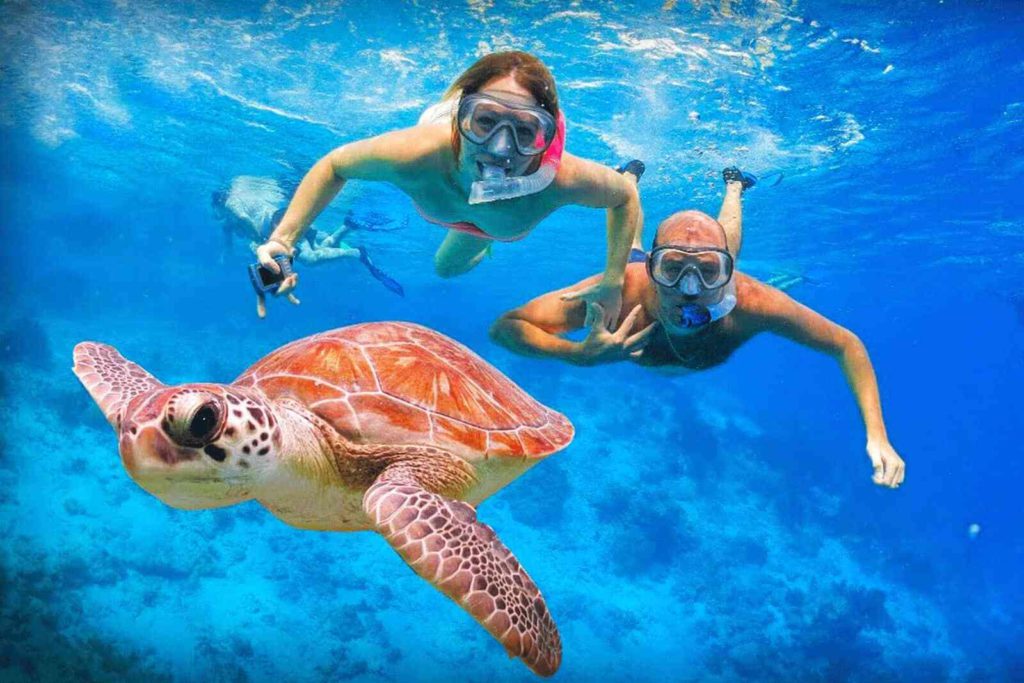 Here is a 10 day itinerary for a friends holiday in Thailand;
Day 1: Welcome to your friends holiday in Thailand
Departure from Malta International Airport for your international flight to Bangkok, upon arrival in Bangkok you will then be transferred to Pattaya.  Check-in at Hotel in Pattaya.  Pattaya has certainly all of the necessary ingredients to have a blast. It is surrounded by beach clubs, where you will definitely find some of the best wet and wild parties every day of the week.
Day 2: Explore your surroundings
Breakfast at Hotel. A full day to explore the Hyper Touristy Pattaya with hundreds of bars, clubs and massage parlours. Much of the rest is dedicated to mass-market sun-seeking tourism. Maybe you can also visit the Pattaya Boxing Stadium to see a Muay Thai, which is an intense martial art sports here in Thailand. During the evening one should go round the wildest street, the Walking Street in Pattaya known for its madness atmospheres. This road is filled up with pubs, go-go bars, open-air café's, strip clubs and restaurants. Recommended to pay a visit to the party hotspots at Insomnia and Pier, both situated on Walking Street.
Day 3: Koh Samui here we come
Breakfast at Hotel. Transfer to the airport for your domestic flight to Koh Samui. Hotel in Koh Samui. Party in style while you are in Koh Samui. Some of the best places are the Q bar , which offers a direct view of Chaweng Lake. The Woodbar an elegant bar with posh surroundings, or instead the Ark bar, with fairy lights and vibes to party all night long.
Day 4: To the Full moon paradise island
Breakfast at Hotel. Transfer to the ferry port, to catch the ferry from Koh Samui to Ko Pha Ngan. Hotel in Ko Pha Ngan. Get familiar with your surroundings. The Thong Sala Night Market, make sure to taste some of the locally traditional Thai food. Have a cocktail or two At the Amsterdam Bar, which is ideal to enjoy a beautiful sunset.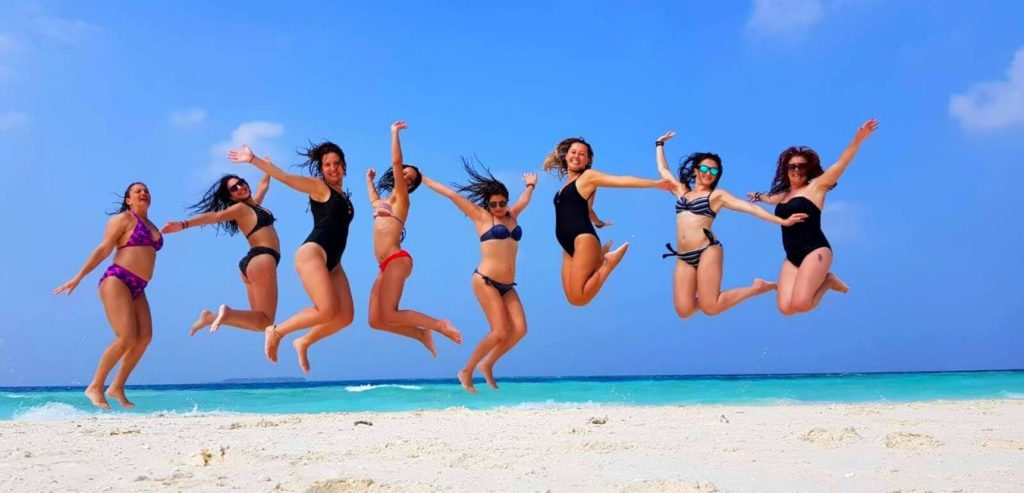 Day 5: Koh Phangan magic
Breakfast at hotel. Morning at leisure, or maybe you want to book a boat trip adventure. If you have planned your dates well you might also be able to go to the full moon party on this paradise island to enjoy an amazing trip for your holiday with friend in Thailand.  A monthly ritual that takes place in Ko Pha Ngan, have your dance shoes ready.  This is not just a party , it is a celebration with explosive music, dance, drinks, paints, fireworks and plenty of colours. Just a glimpse of what you will be having during this sensational party.
Day 6: Koh Phangan nature
Breakfast at hotel. Koh Phangan has plenty of attractions , the splendid white sandy beaches, peaceful scenarios along with a dense jungle and about 20 temples, each with its own serene and unique atmosphere. One can also visit the Phaeng Waterfall, which is easily accessible and worth a visit especially after the monsoon season or maybe the Khao Ra Mountains for their postcard views. The Hot Springs gives you the possibility to bathe in warm waters between 35-42 degrees Celsius, get in touch with nature and take a sweaty walk along to the Emerald pool, for a refreshing dip in this bright green natural pool.
Day 7: Tranfer to Krabi 
Breakfast at hotel. Check out and transfer to Krabi. Check-in at your hotel in Krabi.  If you are looking for some night life then head to Krabi Town, home to a vibrant nightlife with extraordinary entertainment, good street food, and cheap drinks.
Day 8: Boat tour island hopping   
Breakfast at hotel. Why don't you take a tour this morning. The Four Island Tour where you will venture on a long tail boat to see the amazing islands of Koh Poda, Koh Tub, Chicken Island and the bay of Railay. Here you will have plenty of time to relax and enjoy the crystal water and snorkel away with colour full fish at Chicken Island. Later in the evening a visit to Amy's BAR at Ao Nang or the Boogie Bar along Ao Nang Beach – for that awesome party night out.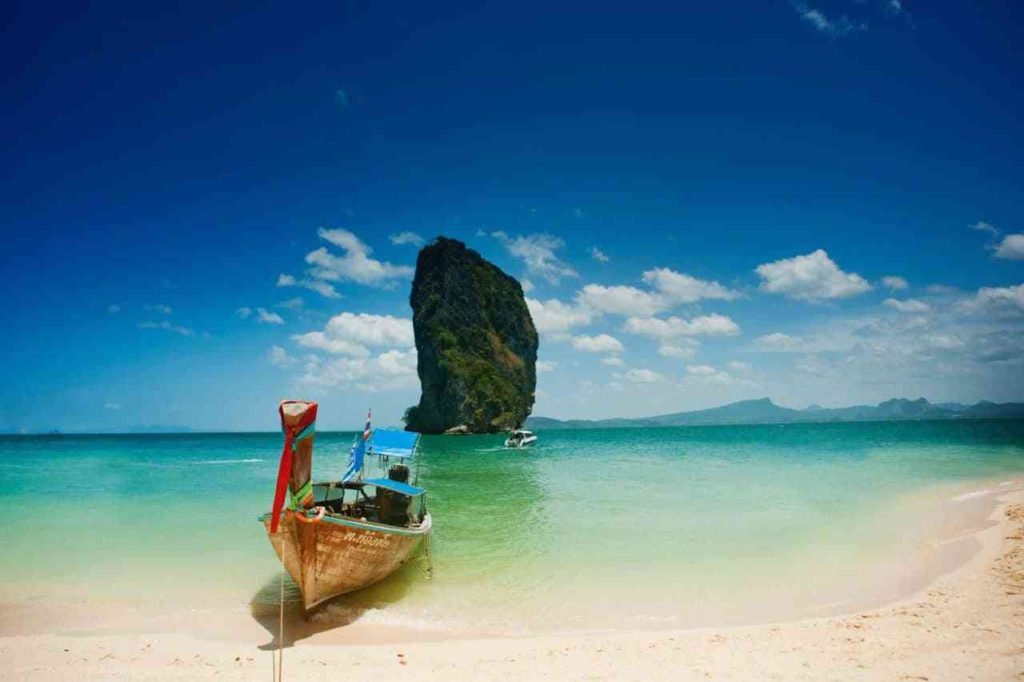 Day 9: Famous Phuket    
Breakfast at Hotel. Check out. You will now be transferred to Phuket. Check in at your Hotel. Take leisure day at Phuket beach (Patong Beach) and visit Big Buddha. Phuket is known as the party capital of Thailand, where you will find a vast number of ways to stay entertained especially after the sun goes down.
Day 10: Exploring Phuket area 
Breakfast at hotel. An early start. Today you will have a stunning full-day island hopping trip by premium speedboat from Phuket. You will visit Khai Island, Phi Phi Island, and Yao Yai Island. Enjoy the sights of Maya Bay, Loh Samah Bay, Pileh Lagoon, and Viking Cave. Snorkel in the crystal clear waters. Relax on the famous beach oh Phi Phi Don Island and reflish with a delicious lunch at the less-frequented Yao Yai Island.
Day 11: Bye to your most amazing friends holiday in Thailand 
Breakfast at hotel.  Morning at leisure until its time to transfer you to the Airport for your return flight back to Malta.
We recommend that you leave your passport always in the hotel safe, make a copy and carry this along with you all the time. Don't accept any food or drinks from strangers. And most importantly wear runners when out partying.
The full moon party are organized on specific dates, therefore the itinerary might need to be adjusted accordingly should you wish to attend, to make your perfect holiday with friends in Thailand.